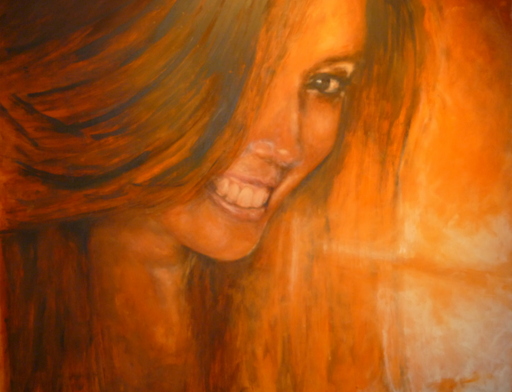 Camille Janssen (1945)
portraits and figure painting


Camille is born in (1945) in thé provincie Noord-Brabant in Cuijk. (The Netherlands) Creativity is an important part of his live. In the 1969 his work was already published in the Brabant museum in Den Bosch. In those years, it was difficult to earn a living from painting. Because of that reason, Camille decided not to earn a living as a professional painter. He worked years, to make different programs, for different companies en TV broadcasters. This involved a lot of travelling around the world. He got to know a lot of different cultures and met a lot of interesting people. A few years ago, he started actively painting again. He relived the adrenaline he had been feeling forty years ago. There was a positive energy to make nice creations again. The smell of painting in combination with the tension of making a great end result, was a recognition of emotions from 40 years ago. As if time stood still.The baggage of all these years,comes to live in his paint work. Were others worked at for many years, is his beginning. As a program maker he took his job very serious. As a painter of portraits and human body's he still takes his work seriously. In the third phase of his live, there not many chances to have the opportunity to do start again. Yet, he still took his chance to paint and create. Now he travels between his studios in the Netherlands and Malta, to paint and fulfil his passion. Especially his portraits and human body painting took his interest. This has not been unnoticed, he received many positive reactions from all over the world, as well as invitations for exhibitions.
He mainly focuses on portraits and figure painting.
In 3 or 4 sessions of several hours, the painting is ready. After that, Camille finishes and frames it.
Prices will be established together, depending on what the assignment is exactly.
For extra information, please mail: darmica@onvol.net
All paintings are for sale, except the otherwise indicated.